For weeks now, there's been excitement in anticipation of John Lewis' Christmas ad. 'It's nearly Christmas!' people exclaim in conjunction, as if, much like its older Coca-Cola 'the holidays are coming' cousin, festive thoughts are punishable prior to its release.
It's an odd place for the world to be in, in more ways than one, but here we are.
What goes up comes down, and having had many years of success with its ad (good 2007-2015 round-up here on Campaign), this year's effort is, well… underwhelming.  As well as being startlingly similar to this trampolining boxer dog video from 2007, John Lewis preemptively admitted its 'sadvertising' approach would change this year.
And it's got me thinking about creativity.
Not that I know the first thing about ads – I don't. But I do know creative PR, and it has to be said – 2016 has been an equally underwhelming, forgettable year in this regard.
A top-down view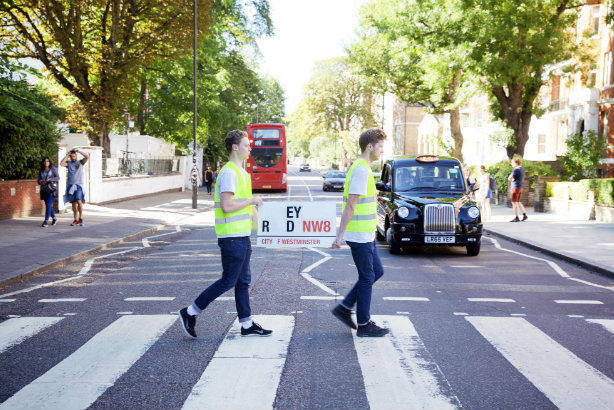 Some of you might know that I run PRexamples.com. There have been thousands of PR and marketing stunts and campaigns featured on its pages since 2012, and hundreds this year. I read everything written by contributors and post as much as I can. I'd say that I have as good a top-down view of the creative output of the industry as anybody else out there.
Every year we put a 'best campaigns of the year' post together (2015 one here), based on the best-read stunts featured on the site. It's always the most popular post of the year, but, this year, while looking at the unique visitor-ordered list of posts on Google Analytics in preparation, it struck me just how light on the ground this year's been. Not that PRexamples is the be-all-and-end-all
I'd say this year has been the worst for creativity and memorable marketing for as long as I can remember, especially in the U.K. I'd challenge people to name more than a couple of standout campaigns.
Caroline Burnell, the head of PR and internal communications at Mercedes-Benz Vans, agrees, citing idea recycling as a particular issue. "There has been a real lack of new creative ideas. I think it's obviously beneficial to stick to a formula that works, but at least try to make it different than you have previously done.
"No real campaigns stand out for me other than the Missing Types work for the NHS blood donation service – that was a lovely example of a fully joined up campaign with social, PR and marketing."
I would agree that Missing Types was and remains an extraordinarily good campaign; probably my second favourite this year after this HITMAN effort – but even Missing Types is an idea reworked from last year.
Are we getting less creative?
In short, no, I don't think so.
The same people are in place, and smart and creative people are still coming through – like the 18 year old PR agency W recently hired after his John Lewis A-Level project. That said, far too many of the same types of ideas are being put out, to increasing degrees of apathy.
As is often said, PR is going through something of an extended growing up period. I think the fact there have been fewer visible creative PR efforts could be the sign of convergence. It could even be A Good Thing.
Agencies (and brands) have relied too often on wanting their backs patted by the industry and come award-time, rather than doing what's good for clients. Some of what I would say was our best work at my agency this year has been married to link-building, in which clients see wider 'awareness' as a nice-to-have, not a must-have. I think many agencies might say the same thing.
And why? Mostly, I think, because PR for SEO and wider digital marketing, which doesn't have to mean a break from traditional press office-style tactics, is measurable.
You have the SEO benefit of authoritative links PRs are perfectly placed to achieve, especially when aligned with keyword research, and
you have the traffic and attributable digital results (which obviously extends to social media). X link in a piece of coverage/from X social post/campaign meant Y unique visitors which converted in Z buyers/registrations/<insert goal here>. I've written at length about this before.
As Caroline mentioned, a less glitzy but more joined up approach appears to be the order of the day (year?), perhaps a reason we're seeing fewer stand-out stunts.
She continued:
"I personally think, as PR forms ever closer alliances with our social media and marketing cousins, everything becomes that bit more joined up. This leads to fewer 'pure PR stunts' and more into integrated campaigns, which isn't necessarily a bad thing as long as companies realise the need to have PR as part of their comms mix".
Wrapping this up…
I love a good stunt, as anybody that knows me will know, but I think of creative PR today less as relating to big outdoor executions and tenuous cheekily reactive efforts (though there is obviously a place for them still) and more as ideas that will get people talking while creating a measurable effect. Our recent 'semen cooking class' is one example of this attempt to tick both boxes.
I worry that more caution in the industry will mean less in the way of exciting output. Fewer Paddy Power wind-ups. Less in the way of real-time stunts like this Adobe PhotoShop one. Fewer billboards made of dead rabbits. A drying up of ideas like the breast milk ice cream stunt.
In the same way that a bands' follow up album can be creatively constrained by record label targets, bureaucracy and expectation, we're seeing brands and agencies play it safer than ever.
Our editorially-centered ideas are what sets us apart from the advertising and SEO agencies snapping at our heels for client budget in increasingly diluted times. A quieter, (subjectively) less impressive year in terms of creative output doesn't quite mean panic stations just yet, but personally, I'm hoping for much more from 2017.